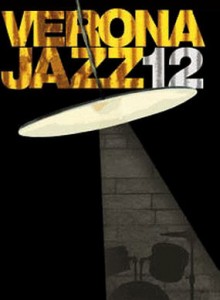 The 2012 Season at Teatro Romano in Verona starts with a series of three jazz concerts, as part of the summer festival "Estate Teatrale Veronese" including music, theater, drama and dance. This year hosting an acoustic performace of  Chris Cornell, (lead singer of Soundgarden from Seattle, alternative rock-grunge band of the nineties, now solo singer with new album), Gino Paoli (classic Italian songwriter from the sixties and still active), and the young Maria Gadú (emerging popular singer from Brazil).
Program
June 28th at 9 PM
SBIBU & ZENO FATTI Duet
CHRIS CORNELL acoustic
June 29th at 9 PM
SHAI MAESTRO trio
GINO PAOLI
with flavio Boltro, Danilo Rea
Rosario Bonaccorso and Roberto Gatto
June 30th at 9 PM
MATTIA CIGALINI BAD ROMANCE
featuring BEBO FERRA
MARIA GADÚ and Band
Prices
Chris Cornell and Gino Paoli
Numbered Stalls: € 40,25
Stonesteps: € 28,75
Stonesteps reduced: € 23,00
Front Stalls: € 46,00
Maria Gadú
Central Stalls: € 46,00
Side Stalls: € 41,40
Stonesteps: € 28,75
Stonesteps reduced: € 23,00
The price includes the presale.
Organization and Info
Tel.: +39 045 8039156
spettacolo@comune.verona.it
www.estateteatraleveronese.it
Getting there
The Roman Theatre is located less than 1 km from the Residence. It is advisable to get there on foot.