This summer, from July 5 to October 5, is held in Verona, an exhibition dedicated to the art of Paolo Caliari called Veronese (1528-1588), one of the protagonists of Venetian painting of the '500.
After 26 years since the last monograph, the display returns to Verona this time at the Gran Guardia palace, co-organized by the City of Verona, Art Museums and Monuments Directorate, the University of Verona and the Superintendence for the historical, Artistic and Ethno-anthropological Heritage of the provinces of Verona, Rovigo and Vicenza.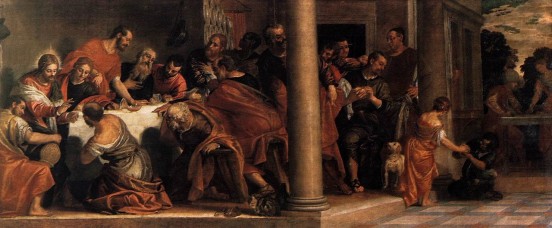 Paolo Veronese spents his youth in Verona and was formed with Giovanni Caroto, Antonio Badile, and especially Michele Sammicheli, and then play the central part of his career in Venice, where he met his greatest success thanks to the works of a religious nature, specially Le Cene. He also founded a workshop, mantained after his death by his sons.
At the exhibition contains around 100 works (paintings and drawings), kindly provided by the most prestigious museums around the world. This unique event can be a great excuse to visit Verona and its historical center, UNESCO World Heritage Site.
The exhibition is divided into six sections:
Training in Verona
The relationship with the architecture and architects
the client
The allegorical and mythological themes
religiosity
The collaborations and workshop
Hours
from 10.00 to 21.00 Monday to Thursday, Saturday and Sunday
Friday from 10:00 to 22:00
(the ticket office closes one hour earlier)
How to get there
The exhibition is held in the historic center of Verona, which is a 10-minute walk from the San Tomaso residence